Meridiana Shipping Agency is limited liability Company acting as liner and tramp Shipping Agent with head office in Rijeka, Croatia - placed in Northern part of Adriatic sea.
Company established 2001, and is manned by high – skill professional and experienced personnal. We are operating in the field of overseas shipping and intermodal and land transportation, serving shipping lines esigence and owners. From Rijeka central Europe is easily accessible, therefore we can serve Nord Italy, Austria, Slovakia, Hungary, Serbia, Bosnia& Herzegovina.
Our agency is providing full range of services for all types of liner and tramp vessels coming to Port of Rijeka, and other Croat ports.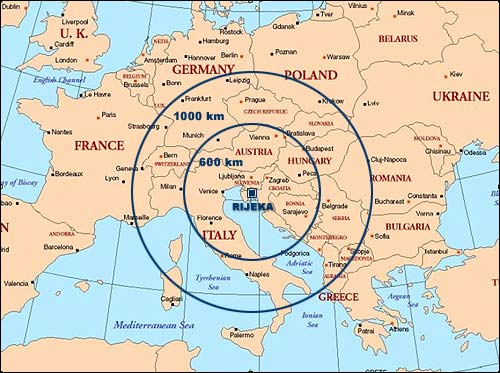 How we can help
We can provide or mediates following services:
Tanker and tramp agency
Gas and chemical tankers
Liner agency representation
Heavy – lift vessels and project cargo
Protecting agency
Container depot and repairs
Logistic management
Crow changes and repatriations
Crow medical assistance
Transportation to/from vessel to closest airports
Vessel supply services
Bunkering
Clearance forwarding transhipment haulage
Chartering and brokerage
Short sea shipping assistance
Survey for various commodities
Sales representation and trading assistance
Our general port agency services include following:
PRE-ARRIVAL FORMALITIES:
Pre-arrival documentation formalities
Vessel service and cargo pre-planning
ARRIVAL ENGAGEMENT:
Vessel's arrival clearance
Coordination Owner ( Manager) , vessel ( Master), shipper ( Forwarder)
DEPARTURE FORMALITIES:
All documentation in real time desparch with latest communication technology. Do not hesitate to contact us to werify our proforma d/a.